You just took your clothes out the dryer before going to the gym. You plop down your gym bag and as the bag thuds onto the changing bench, it hits you. And as it travels up your nostrils, you wonder… "Is that my gym bag?"
And that's when you realize…you need a gym bag deodorizer.
Gym bag odor can emanate from multiple sources.  Your gym/sports bag is the vessel that transports your sweaty socks, sports and workout apparel, sneakers, equipment, and other items you take to the gym or practice.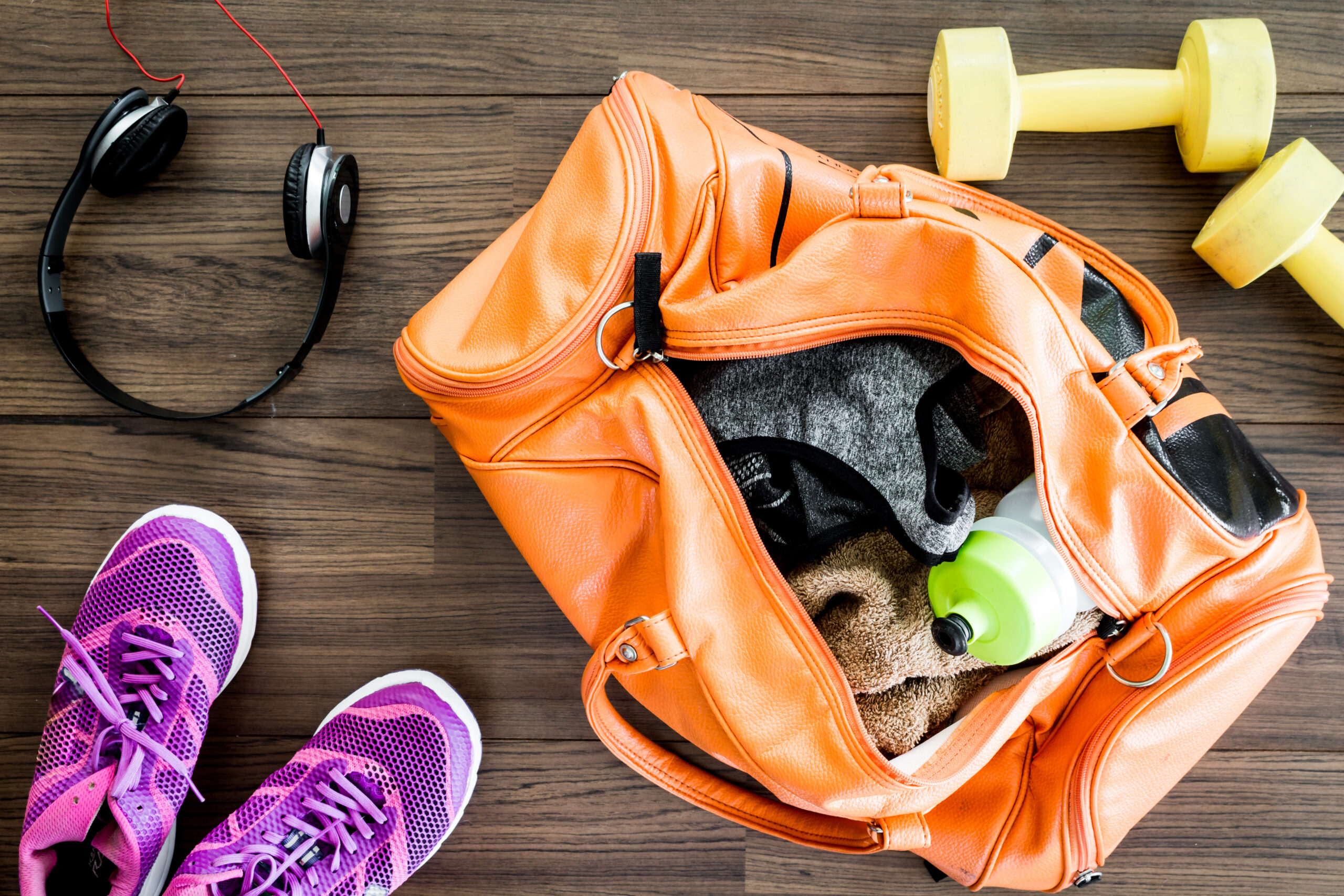 Essentially, your sports bag is a petri dish of unwanted, festering  bacteria. Even if your gym clothes are clean, there could be a chance that your clothes didn't get clean enough during your last laundry session. Bacteria and fungi can live for 26 days on cotton, 26.5 days on cotton/polyester blends, 28 days on silk, and 30 days on wool making it difficult to maintain gym bag odor control.
Because the bacteria from your clothes clings to the fabric of your gym bag and stays there untreated, only a robust gym bag odor eliminator will remedy the stench  from the material of the foulest sports bags. And your basic gym bag deodorizer just won't do.
Scenturion Gym & Sports Bag Odor Eliminator and Spray is effective in getting rid of the bacteria that can live on the fabric of your gym/sports bags and conquers the other microbes that cause sports related odor.
Gym Bag Odor Eliminator Features:
Non-Toxic

Hypoallergenic

Fragrance Free

Kills harmful bacteria

Wipes out smelly bacteria

Kid and animal safe
Scenturion Gym & Sports Bag Odor Eliminator and Spray can be used on athletic clothing, shoes, sports and personal gear. Activated by perspiration, this spray is a guaranteed gym bag odor eliminator! Scenturion's patented ions cancels out the bacteria that festers in: Cotton, Polyester, Cotton/Poly Blends and Spandex.

And can be sprayed on: Skates, Jerseys, Padding, Helmets/Masks, T-shirts, Leggings, Tracksuits, Performance Gear, Yoga Mats, Baseball Gloves, and anywhere sweat marinates!
Scenturion Sports Odor Spray
Scenturion's Gym & Sports Bag Odor Eliminator and Spray is the perfect accessory in the sports bag of individuals participating in: Hockey, Baseball, MMA, Boxing, Judo/Karate, Football, Track & Field, Hiking, as well as the weekend warrior and gym junkies!
Simply treat your sports and athletic gear and clothing with our spray. As you begin to sweat, it triggers Scenturion's patented ions which removes any traces of the bacteria microbes that cause order. Perform the same treatment to your gym/sports bag to maximize gym bag odor control.
Just a single spray stays fresh on fabric, simply retreat when odor returns.
Scenturion Gym & Sports Bag Odor Eliminator and Spray is a non-toxic sports bag odor eliminator. No harsh chemicals, no dyes, and has been tested for allergies.
Sensitive skin is a concern for many athletes and non-athletes alike. Even skin that is not normally sensitive can have an adverse reaction to a fragrance. Research has shown that fragrances contribute to the most common negative skin reactions and can affect all skin types. Damage from chemicals residing in synthetic fragrances may not show a primary reaction by skin aggravation on the surface. The short-term problems of these chemicals will worsen in the long-term. Scenturion Gym & Sports Bag Odor Eliminator and Spray is a sport bag deodorizer that is void of scents and fragrances.  It's a product that is safe for most skin types!
After being treated with Scenturion's Sports Equipment Odor Eliminator and Spray, your gear and clothing will not become stiff. You will still be able to enjoy your gear as before – just odor free!
The Leading Gym Bag Odor Control Solution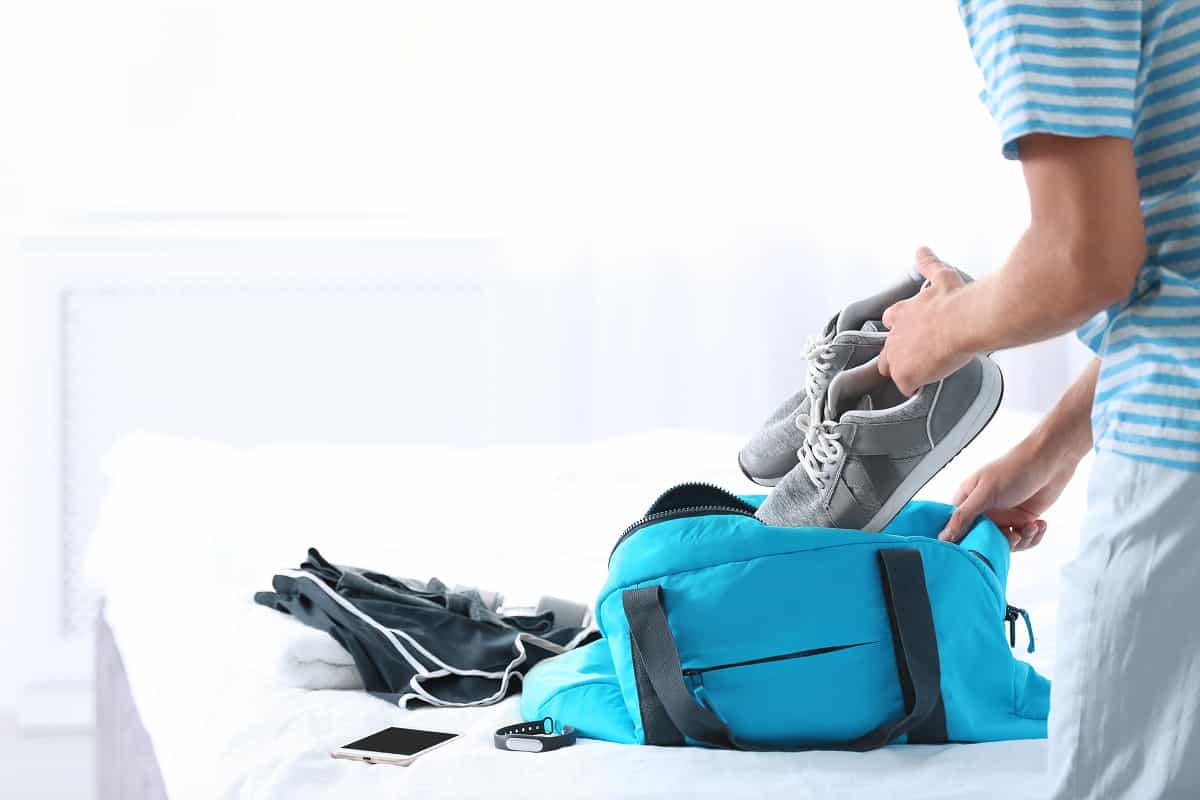 Our sports bag odor eliminator is also safe for the environment. Our spray contains no unstable organic compounds, chlorofluorocarbons, or materials damaging to the ozone.
There are nowhere sweat reaches or no crevices in your gym/sports bag that are immune. Scenturion Gym & Sports Bag Odor Eliminator and Spray is the Rolls Royce of sports bag deodorizers. It's four ounces of odor armor that can be taken anywhere and is safe enough for your kids and pets.
Break the cycle of sweat and odor in your favorite gym/sports bag and on your workout/athletic gear and invest in a product that will keep you and your gear fresh for multiple washings.